Whether you're a manager, a researcher, a lawyer or a student, you need to communicate effectively with your colleagues, your clients, your fellow students or your prospective employer. Our Professional English courses are designed to do just that! They are tailored to meet your specific needs, focusing primarily on English terminology and useful language commonly used in a working environment.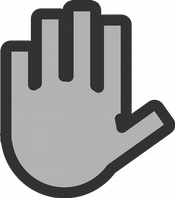 The courses we offer cover the four language skills
Reading, writing, speaking and listening. They have been thought and designed for different sectors: training institutions, businesses, law firms, regional and international bodies, to name a few.
Cultural awareness has become more and more important in our personal and professional lives. That is why all our courses address the issue of cultural diversity in the working world. No English course would be complete without it! Understanding and managing cultural diversity is fundamen-tal for establishing and fostering enduring personal and professional relationships.
The courses may be offered at our venue or at company premises.
Our team of native language teachers and coaches have a long and proved experience in communication skills at different levels.
For further information, please contact us at: professionalenglish@iuse.it